Sea bass / bream on charcoal
Share your articles or scientific articles with us…
You can send them in the following electronic address:
Note: In the Recipe, you should mention your sources

FOR MORE RECEIPES CLICK HERE
Sea bass /Sea bream on charcoal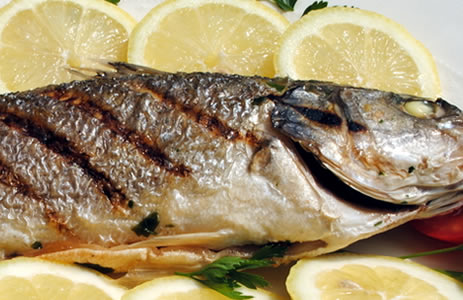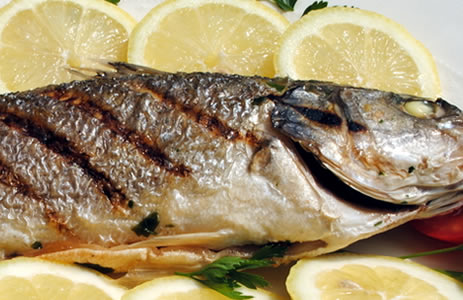 Sea bass /Sea bream on charcoal
Salt the fish and oil them with a brush before putting them over the charcoal. Do not put lemon before grilling them.
Prep Time

15 Minutes

Cook Time

30 Minutes

Total Time

45 Minutes

Serves

2 People

Calories

900 kcal
Ingredients
1-3 sea bass / sea bream (depending on the size of the grill)

Parsely, thinly sliced

Salt and pepper

Oil and lemon sauce
1 part of olive oil
¾ parts of a lemon
1-2 tablespoons of water
¼ teaspoon of salt
½ teaspoon of oreganon and pepper
Put them in the mixer until they thicken.
Instructions
Put the fish on a grill, which could easily turn, and let them cook for 5-6 minutes, relatively close to the charcoal so that a crust may form on the outside which could keep the juice of fish inside. Avoid making cuts on the fish, as in this way the fish will dry and lose its taste. Raise the grill higher, turning it frequently and let it cook slowly for another 15-25 minutes, depending on the size of the fish and the intensity of the heat.
Serve in a large platter, opening the fish and removing the bones, pouring over the oil and lemon sauce, adding thinly sliced parsely and onion as you prefer.