Share your articles or scientific articles with us…
You can send them in the following electronic address:
Note: In the Recipe, you should mention your sources

FOR MORE RECEIPES CLICK HERE
Sea bass in the oven with tomatoes and black olives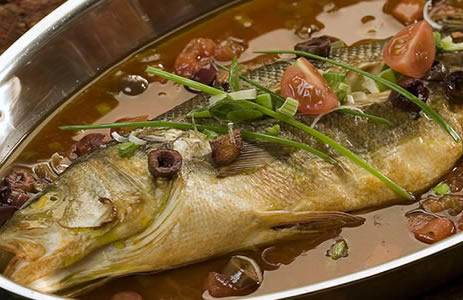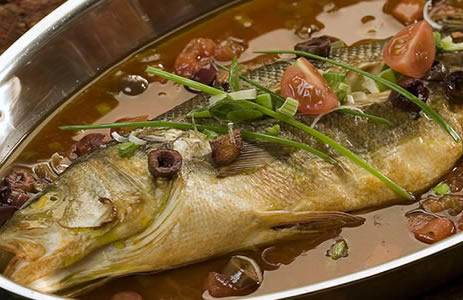 Sea bass in the oven with tomatoes and black olives
These heavenly brownies are pure chocolate overload, featuring a fudgy center, slightly crusty top and layers of decadence. It doesn't get better than this.
Prep Time

15 Minutes

Cook Time

30 Minutes

Total Time

45 Minutes

Serves

2 People

Calories

900 kcal
Ingredients
2 big sea basses

1 cup of olive oil

2 middle size tomatoes cut in pieces

1 cup of tomato juice

1 cup of white wine

2-3 cloves of garlic, thinly sliced

2 fresh baby onions, thinly sliced

2 sprigs of basil

½ cup of black olives, cut in rings
Instructions
Wash the fish and carve them lengthwise with a small knife Place the fish together with the other materials in a large baking pan, cover them with foil and cook them in a pre-heated oven (170 º) for 20-25 minutes. Remove the foil and continue cooking for another 5 minutes until the fish browns.
When the fish cooks, we take them out of the broth, removing the heads, the tails and the big bone in the middle.
Serve in a big platter and pour over the sauce.
Notes
Accompany the fish with boiled vegetables (beans, broccoli, carrots, or boiled potatoes) or salad with green vegetables and sun-dried tomatoes.